3 Fast & Healthy Dinner Ideas to Start the New Year Right
Everyone wants to look and feel their best, so every New Year brings with it a gazillion resolutions from people all around the world looking to get fit and lose weight. While Kyani and other supplements can definitely help you on your quest, great low-calorie meals are a must.
Here are three of our favorite fast and healthy dinner recipes to keep you on track and enjoying every bite. Enjoy!

1. White Chicken Chili
A hearty and savory one-pot meal that can be on the table and ready to eat in under an hour.
Ingredients: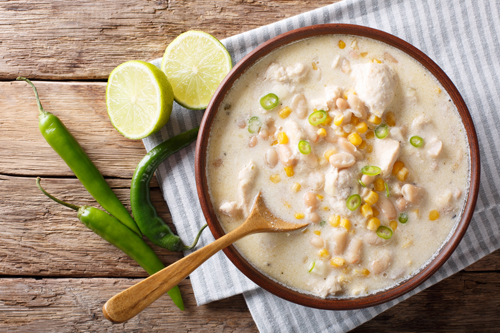 4 cups of low-sodium chicken broth
4 minced garlic cloves
2 cans of rinsed and drained white beans
2 skinless, shredded chicken breasts
2 seeded and diced poblano peppers
1 cup of fresh or frozen corn
1 diced large yellow onion
1 seeded and minced jalapeno pepper
1 tablespoon of vegetable oil
1 tablespoon of lime juice
1 tablespoon of ground cumin
1 teaspoon of chili powder
1 teaspoon of ground coriander
¼ cup of chopped fresh cilantro
Salt to taste
*Lime wedges, sour cream, and tortilla chips are optional.
Instructions: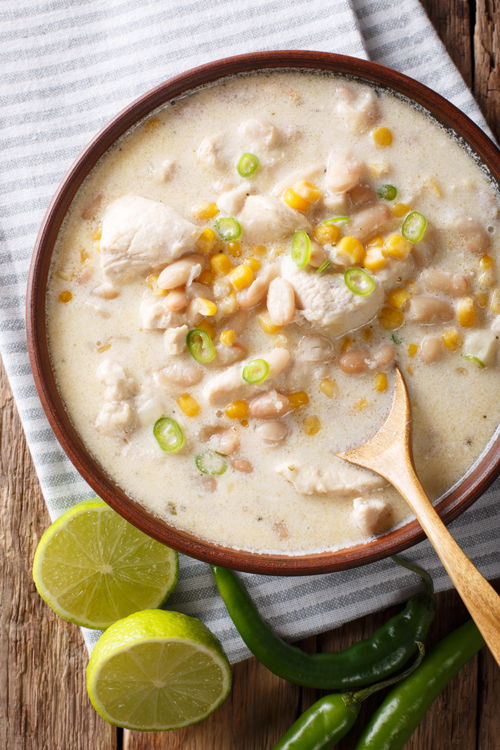 Blend half of the beans with once cup of chicken broth in a food processor and set to the side.
In a large pot, add the vegetable oil and turn the heat to medium.
Add the onion, poblano peppers, and jalapeno pepper and sauté until soft.
Add the minced garlic and continue sautéing for another minute.
Add the coriander, cumin, and chili powder and cook for an additional minute while stirring frequently.
Add the chicken stock, the puréed beans from step one, and half of a teaspoon of salt.
Bring the mixture to a boil.
When boiling, reduce the heat and simmer for 20 minutes uncovered.
Stir in the rest of the whole white beans as well as the corn, shredded chicken breasts, and lime juice.
Continue simmering for about five minutes or until everything is thoroughly heated.
Add more salt or lime juice to taste and enjoy.
2. Grilled Fish Tacos
A refreshing and oh so delicious favorite for everyone big and small.
Ingredients: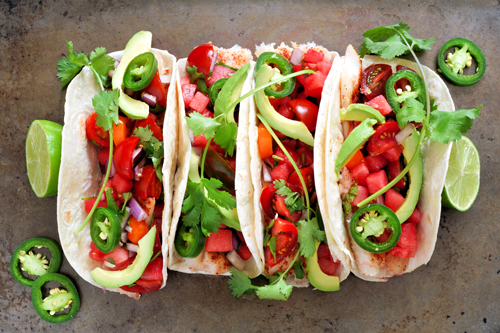 12 warmed corn tortillas
4 teaspoons of ancho chili powder
3 cups of shredded green or red cabbage
2 pounds of skinned Pacific halibut or mahi-mahi
2 tablespoons of chopped cilantro
2 tablespoons of olive oil
2 tablespoons of lime juice
1 ½ teaspoons of garlic powder
1 teaspoon of lime zest
1 teaspoon of ground cumin
1 teaspoon of sugar
½ teaspoon of salt
½ teaspoon of cracked pepper
¼ cup of low-fat mayonnaise
¼ cup of low-fat sour cream
Instructions: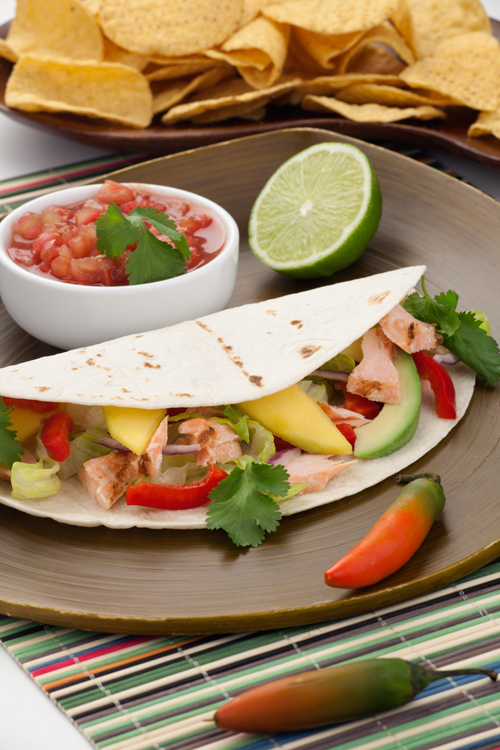 In a small bowl, combine the lime juice, olive oil, chili powder, garlic powder, cumin, salt, and pepper to form an adobo rub.
Rub the rub all over each of the fish pieces and let sit for 30 minutes for maximum flavor absorption.
Prepare the coleslaw by combining the mayonnaise, sour cream, lime juice, lime zest, cilantro, salt, pepper, and sugar in a medium bowl until it is smooth and creamy.
Add the cabbage to the mixture and refrigerate until you're ready to eat.
Turn the grill to medium or medium-high and oil the rack.
Grill the fish for approximately 4 minutes per side or until it flakes easily with a fork.
Separate the fish fillets into chunks and serve with the tortillas, coleslaw, and your favorite taco garnishes.
3. Ginger, Garlic, and Chili Shrimp
A quick and easy recipe to wow the taste buds and shed some pounds.
Ingredients: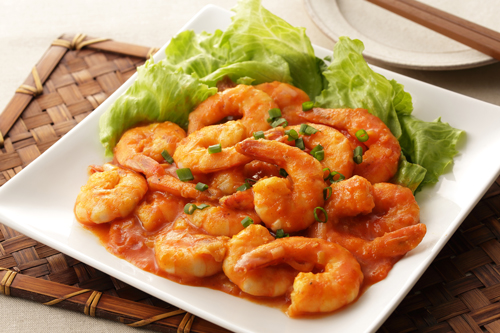 6 tablespoons of sugar
4 cups of water
4 cloves of garlic, finely chopped
2 ½ tablespoons of chili powder
2 pounds of peeled and deveined jumbo shrimp
¼ cup of fresh ginger
¼ cup of vegetable oil
¼ cup of kosher salt
Instructions: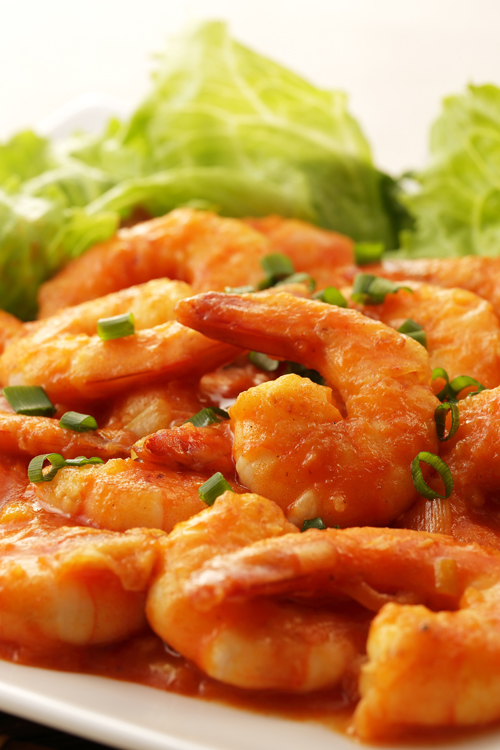 Combine the water, salt, chili powder, and half of the sugar in a medium bowl and whisk until the salt and sugar dissolve.
Drop the shrimp in the mixture and let sit at room temperature for 15-20 minutes.
Heat up the oil in a sauté pan over medium heat.
Toss in the garlic and ginger. Stir constantly for one minute using a wooden spoon.
Add the rest of the sugar and keep on stirring for another minute or two.
Drain the shrimp and add it to the sauté pan.
Turn the heat up to medium-high and continue stirring until the shrimp are barely firm and nicely pink.
Serve with rice and enjoy immediately!
These are just a few of the many terrific fast and healthy recipe ideas out there, so there are no excuses not to reach your health and fitness goals this year. Combined with Kyani, a great support system, and a determined mindset, your success is all but guaranteed!