Buy Kyani Turkey Products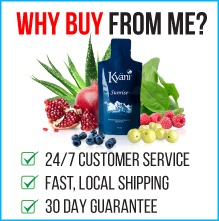 Buy Kyani products from Kyani Team Genesis and all Turkish orders are shipped securely from the Kyani warehouse in Istanbul. Most orders arrive in 2 to 3 working days.
International Orders
Orders outside of Turkey are shipped from the Kyani distribution center in your country of residence.
▪ For the full range of Turkey products click here
▪ For the full range of international products click here (select your country on the next page)
Please note: all orders are shipped by Kyani themselves. Clicking on any of the links on this page will direct you to Kyani.net, where you will complete the purchase.
BUY KYANI PRODUCTS
(2 reviews)

Sunrise, Sunset and Nitro Xtreme in one convenient pack. Hugely popular in Europe!

Turkey Price: TRY 525.00

An advanced system of skin care products that nourish, hydrate, and repair skin. Great year round, particularly the warmer months.

Turkey Price: TRY 999,00
Business/Value Packs
Purchasing this allows you to join the Kyani business opportunity in Turkey, Europe and anywhere else in the world.

Price: TRY 2.375,17

A smaller sign up pack for those that are interested in the business. All of the core (most popular) products in one convenient pack.

Price: TRY 875,00