Kyani Reviews – Real Kyani Product Testimonials!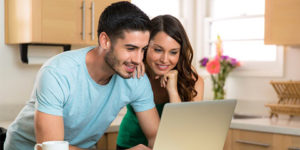 The Kyani Triangle of Health range of products have helped 1000s of people worldwide in various ways. This page contains Kyani reviews from both Team Genesis customers, and from other customers that have purchased Kyani through family and friends across USA, Canada and other parts of the world.


Kyani Reviews

ReviewsAverage customer rating:
5 (from 20 reviews) -

Read More Reviews
Recent Team Genesis Customer Reviews
The Kyani reviews below are from Team Genesis customers.

Sunrise is hands down the best product in the Kyani range. I feel completely different once I've had it, and it's a staple in my diet now. Highly recommended!
I have used A LOT of different skin care ranges before, and Kyani really does a good job. I was initially worried that a company that primarily focused on nutritional products wouldn't have very good skin care, but I am pleasantly surprised. It's not the absolute BEST I have ever used, but it's pretty close!!
The trifecta!! Sunset is equally as amazing as Xtreme and Sunrise... what can I say... love Kyani!
JS, LA, California - 14/05/2019
Xtreme is amazing... I use it before my morning walks and it really gives me the boost of energy I need... love it!!
JS, Los Angeles, Cali - 14/05/2019
Man... I have been trying to find a product like this for so long...this is amazing. I feel sooo much better when I take sunrise...I really notice the days when I forget 🙂
JS, LA, California - 14/05/2019
Do yourself a favor and try this product! I was told by a friend who has been using Kyani for 2-3 years and it took me this long to try it. wish I had sooner! Awesome energy and clarity (it's kind of hard to explain, but you'll just feel better on these products. I once went traveling for 2 weeks and forgot to take it with me, big mistake!)
Lorri H, San Diego, CA - 25/06/2018
Recent Kyani USA & Canada Reviews from Other Customers
The Kyani testimonials below are taken from customers with their permission.
I have always had trouble sleeping and it made getting up for work after a restless night's sleep a real problem. A close friend recommended that I try the Kyani products. When I hesitated, she bought them for me as a birthday gift. Wow, what a difference these supplements made. Not only am I now able to get a good night's sleep, but I now wake up in the morning, ready to go, sometimes before the alarm clock goes off. Before Kyani, the days seemed to drag on and on, and now I have the energy to participate in extra activities after I leave work. I really believe in the Kyani products and highly recommend that other people try Kyani because I know they will love the healthy boost they'll gain. — Chelsea T.
Submit Kyani Testimonials of Your Own
Have your own Kyani testimonial to add? Simply visit the individual product page (found under the 'Buy Kyani' menu) and click on the 'Reviews' tab. You can leave Kyani reviews/testimonials for any one of our products. These help our customers make informed decisions before purchasing any of the products.
Save
Save
Save
Save
Save