Nitric Oxide: The Molecule of Life
Nitric Oxide, one of the smallest molecules in the body, has been proven to benefit each and every cell in the body while also being crucial for the cardiovascular system. Its most significant role involves dilating blood vessels (this leads to improved blood circulation and oxygen levels throughout the body).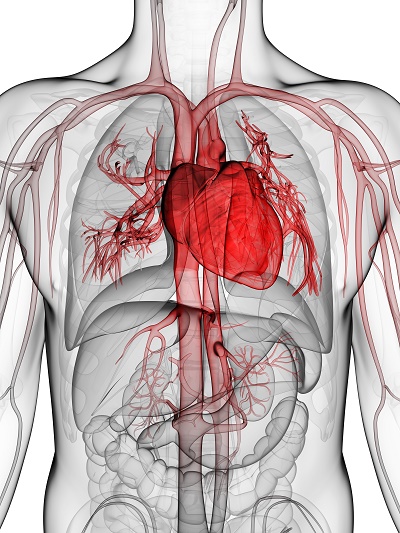 What is Nitric Oxide?
Although the body naturally produces Nitric Oxide, it only remains active for a matter of seconds. While it is active, it activates a particular enzyme that helps support the cardiovascular system.
After countless studies, the scientific and medical communities have discovered a way to help supply the body with adequate levels of Nitric Oxide that can last several hours at a time. This discovery is available exclusively in Kyani's groundbreaking formulas – Nitro FX and Nitro Xtreme.
These innovative formulas utilize a proprietary blend of concentrated organic Noni juice. Although noni, scientifically known as Morinda Citrifolia, may appear as a rather humble pale white and green fruit, it is a powerful natural source of nitrites and nitrates. The body is able to convert these compounds into Nitric Oxide when consumed. Additionally, Noni boasts anti-inflammatory properties and cholesterol lowering properties.
Better Health That is Easily Accessible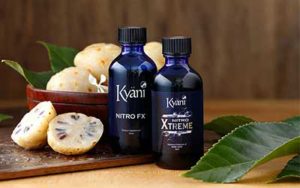 Kyani's Nitro FX formula is specifically designed for non-demanding daily routines. It helps nourish the body with the nutrients it needs to function at optimal performance and can help everyone from stay-at-home parents to athletes and teachers.
For especially stressful periods or demanding physical requirements, Kyani's Nitro Xtreme formula can help give the body the support it needs. In addition to the benefits of Nitro FX, the Xtreme version features a variety of extra nutrients that help support a higher level of activity. Some of the Xtreme formula's additional nutrients include:
CoQ10 – An anti-oxidant compound that supports 95% of your body's energy and encourages blood flow and helps improve circulation.
Magnesium – A mineral that aids in the conversion of proteins, carbohydrates, fats, and sugars into energy. It also supports the ability of your muscles to relax and contract.
Zinc – A trace element that helps a number of key systems within your body.
Niacin – This is Vitamin B3 and is required for overall good health. It converts carbohydrates and fat into energy.
*These statements have not been evaluated by the Food and Drug Administration. This product is not intended to diagnose, treat, cure, or prevent any disease.
Save
Save