Unlocking the Power of Nature
In the wild, nature has equipped plants with carefully developed defense systems that allow for extra protection against the harsh elements. A perfect example is the Wild Alaskan blueberry, sometimes referred to as the "King of Fruits". Compared to other blueberries, wild Alaskan blueberries are said to boast an even higher level of antioxidants and nutrients.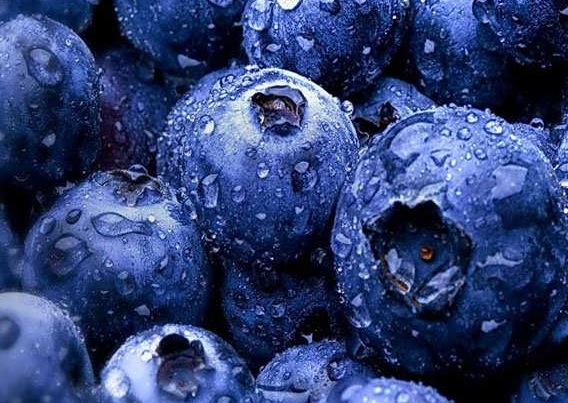 Antioxidant Rich Superfood
At the forefront of research regarding wild Alaskan blueberries is Dr. Maureen McKenzie, a biochemist who spent her life studying native Alaskan tribes. She was convinced that the tribe's nutritionally-rich diet played a crucial role in their impressive level of health.
Through her research, Dr. McKenzie identified 2 key dietary ingredients that contributed to their well-being in such a harsh environment: Wild Alaskan blueberries (full of powerful antioxidants) and sockeye salmon (one of the top sources of Omega 3 fatty acids).
Wild Alaskan blueberries are particularly nutritious due to the extreme environmental conditions they must endure. A few of the main stressors in their Alaskan environment include:
Harmful UV rays from 77 days of almost constant sunlight (up to 22 hours a day)
Extreme variations in weather conditions and temperatures (ranging from 95 degrees during the day to well below freezing at night)
Herbivorous animals that seek out the berries as a source of food
In order to withstand the brutal elements, wild Alaskan blueberries rely on a richly-colored pigment, anthocyanin, that gives their skin its beautiful purple-bluish color. This phytochemical is the reason for the wild Alaskan blueberry's potent antioxidants.
In addition to their sky-high levels of antioxidants, blueberries also contain fiber, Vitamin C, and ellagic acid (a compound that has been shown to inhibit tumor growth in mice).
Sustainable Farming
When harvesting the wild blueberries, great care is taken to respect the land, community, and culture of Alaska. A special method is used during processing that ensures the blueberries only lose water, not nutrients. As certified by the US FDA, the blueberries are free of herbicides, pesticides, and heavy metals. The chemical profile makes a significant difference in the effectiveness of the formula. Kyani's pure formula and unique processing method is part of what makes their products so effective.
Sockeye Salmon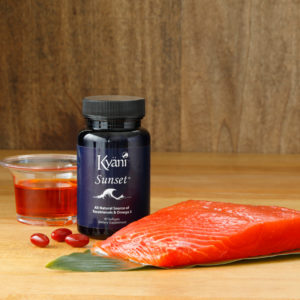 Just as noteworthy as wild Alaskan blueberries is sockeye salmon. Wild Sockeye salmon is loaded with high-quality protein, Vitamin D, selenium, and astaxanthin (a potent antioxidant that gives salmon its red color).
Along with a host of vitamins, minerals, and antioxidants, wild Alaskan sockeye salmon is also an excellent source of Omega 3s.
Along with wild Alaskan blueberries and sockeye salmon, Kyani incorporated two more noteworthy raw materials – concentrated Noni fruit extract and the Annatto plant – into their products. Concentrated Noni helps supply the body with Nitric Oxide while the Annatto plant is a natural source of tocotrienols (an extremely potent form of Vitamin E).
Enjoy Better Health
Together, this powerful mix of natural ingredients, available exclusively in Kyani's innovative formulas, can help supply your body with the nutrients it needs to function at its best. A few of the benefits of Kyani's Sunset (for example) include:
Supports cardiovascular health
Helps reduce inflammation
Encourages healthier skin and hair
Helps maintain healthy cholesterol levels
Helps maintain healthy blood sugar levels
Supports cognitive function
Supports cell membranes
*These statements have not been evaluated by the Food and Drug Administration. This product is not intended to diagnose, treat, cure, or prevent any disease.
Save
Save
Save
Save
Save